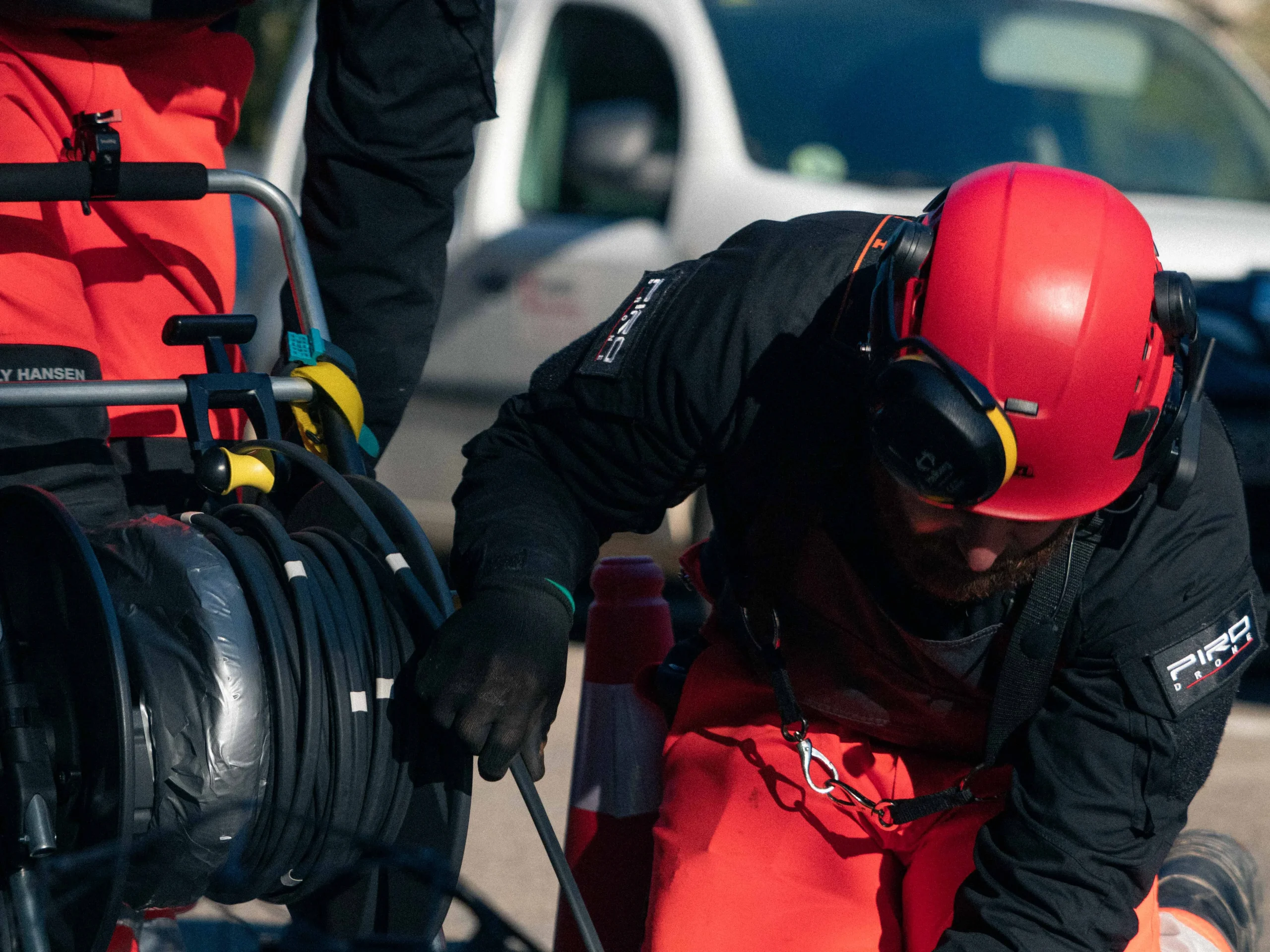 Underground inspection with drone
Drone underground inspection is a non-invasive technique that uses drones equipped with special lights, cameras and sensors to obtain detailed images of sewers, tunnels, shafts and other underground spaces and facilities. Drones are able to access areas that are highly dangerous to people or other systems such as ROVs, allowing the condition of many structures to be inspected without putting any lives at risk.
Advantages of underground inspection with drones
Thanks to our drones specially designed to fly in confined spaces without a GPS signal, underground inspections have become much more effective, faster and safer. Drones equipped with lights and high-definition cameras can reach places that were previously inaccessible to operators, giving them the ability to see the condition of important infrastructures, such as city sewers.
Underground inspection with drones has been successfully used in many cities in Europe. Our drones have already flown more than 47,000m between several cities in Spain, Portugal and France, in lots os different types of sewers and tunnels.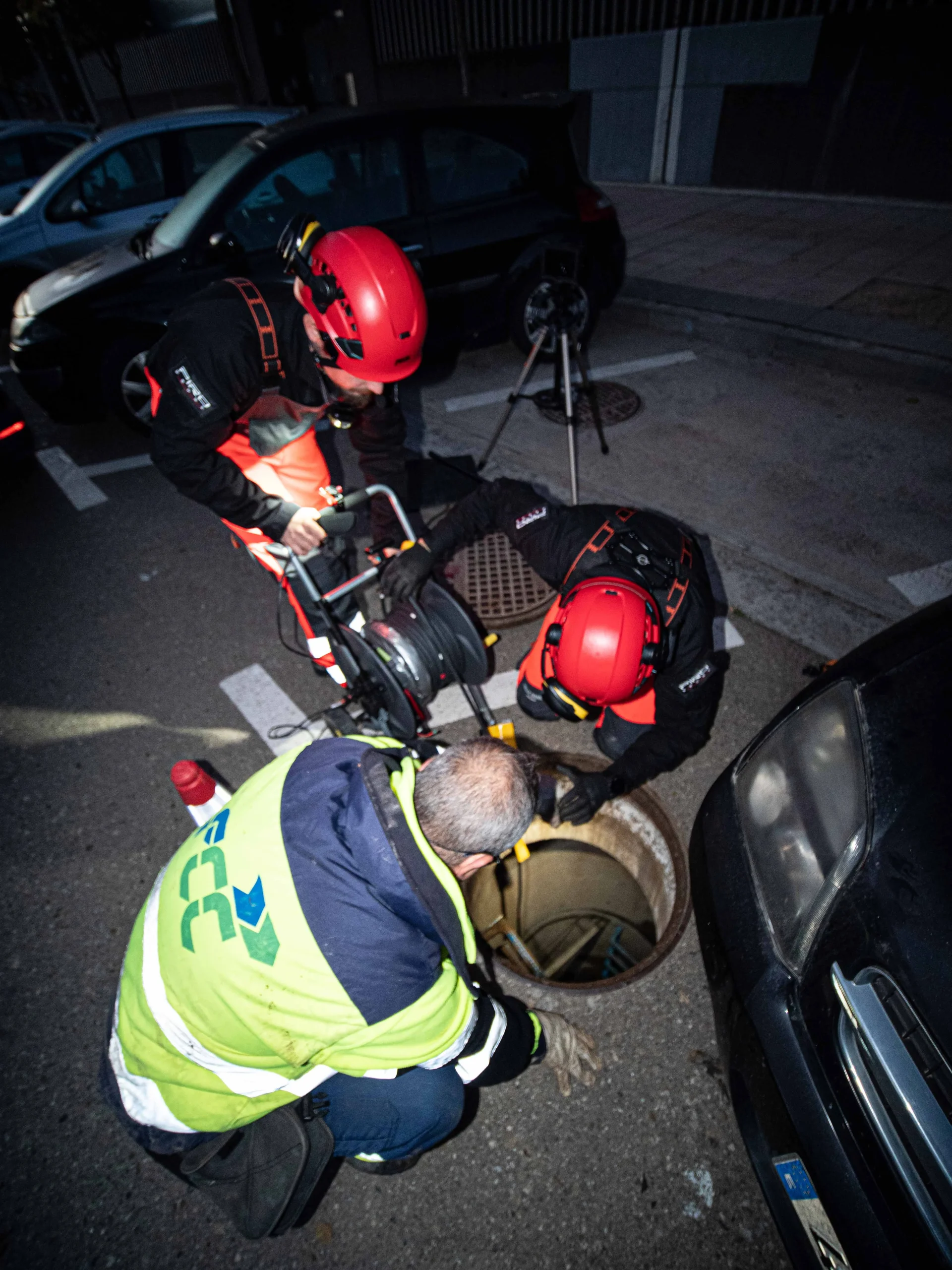 Advantages of underground inspection with drones
A revolutionary technique for the inspection of sewers and underground spaces.
Underground inspection by drone eliminates the need for workers to enter dangerous or inaccessible areas, reducing the risk of workplace accidents.
Drones used in the underground inspection are equipped with a variety of specialized sensors and cameras that allow them to capture detailed and accurate information of subterranean structures. These sensors can be of different types, including LiDAR, spectrometry and thermal cameras. LiDAR is a type of sensor that uses pulses of laser light to measure the distance between the drone and objects in the subsurface, allowing the creation of detailed 3D models of subway structures. Spectrometry, on the other hand, is used to detect and analyze the chemical composition of subway materials, which can be useful in identifying leaks or contamination in sewers and pipes. Thermal cameras, on the other hand, can detect temperature differences in the subsurface, which can be useful in identifying leaks of liquids or gases.
The use of these specialized sensors and cameras allows drones to provide more detailed and accurate images and data of subway structures. In addition, modern data processing technology allows the analysis and visualization of this information in real time, which increases inspection efficiency and reduces the possibility of errors. In summary, the use of drones equipped with specialized sensors and cameras is a revolutionary tool that has significantly improved the accuracy and efficiency of underground inspection.
Do you need a free quotation?
At Pirodrone we offer customized drone inspection solutions to meet each client's needs. Our extensive experience and expertise allows us to provide effective and high quality solutions for our customers worldwide.